Ofsted and Performance Tables
Venture Academy had its first Ofsted inspection in September 2022. You can read the report here Ofsted | Venture Academy or you can download the report and the outcome letter below.
Ofsted Parent/Carer View
Ofsted Parent View gives parents and carers the chance to tell Ofsted what they think of their childs' school including:
How happy your child is at school
How well supported your child is at school
This questionnaire can be completed at any time, not just during an Ofsted inspection. The information gathered will help Ofsted to plan inspections and a summary of the responses will be published (completely anonymised).
If you would like to complete the Ofsted Parent Views questionnaire then you can do so here https://parentview.ofsted.gov.uk/login?destination=/give-your-views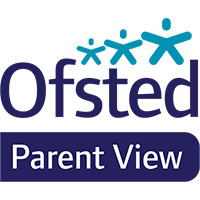 School Performance Tables
You can view the schools performance tables by clicking on the link below:
Venture Academy Performance Tables
Exam Outcomes and Destinations
For information about 2020/21 year 11 exam results and Year 11 destinations, please see below:
Exam Outcomes and Destinations
In 2020/2021 there were no pupils entered into the English Baccalaureate (EBacc) and no pupils were entered for 8+ GCSE's therefore we are not eligible for the Progress 8 Score or the Attainment 8 score.
Swimming Competency
Swimming Competency 2021/22
In the academic year 2021/22, 100% of Year 6 pupils can swim confidently, proficiently and competently over 25 metres and can swim using multiple strokes.
Financial Benchmarking
Please find a link below to the schools financial benchmarking service which allows you to compare Venture Academy's financial data to other schools Venture Academy - Schools Financial Benchmarking - GOV.UK (schools-financial-benchmarking.service.gov.uk)