Online Safety
We know that all of our children and young people want to spend a lot of time online. Whether this is using a smartphone on social media sites, watching videos on You Tube or just doing some research on Google we want to ensure that parents/carers and our young people are informed about the risks and are equipped with the tools to stay safe.
Below are links to lots of really useful websites where you can get advice about how to keep children and young people safe online. For parents/carers there is some really useful tips on parental controls.
If you need any advice or help with online safety please contact the school office on 01564 792514 and we will be happy to help.
If you have a concern about online abuse or the way that someone is communicating with you online then you MUST tell someone. Children and young people should talk to a trusted adult whether that is a family member or a staff member at school. If you would prefer, you can report it to CEOP (Child Exploitation and Online Protection) by clicking on the picture below: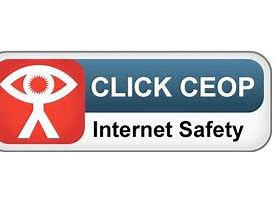 Internet Matters is a non-profit organisation with a simple purpose - to empower parents and carers to keep children and young people safe in the digital world. To view their website visit https://www.internetmatters.org/about-us/
Think You Know aims to empower children and young people aged 4 - 18 years old to identify the risks they may face online and know where they can go for help and support. To view their website visit https://www.thinkuknow.co.uk/
Staying safe on social media. To read about young peoples rights on social media click here
Cyber Safe Warwickshire gives you the knowledge you need to stay safe online with lots of free articles, guidelines and resources. To visit please go to https://www.cybersafewarwickshire.com/